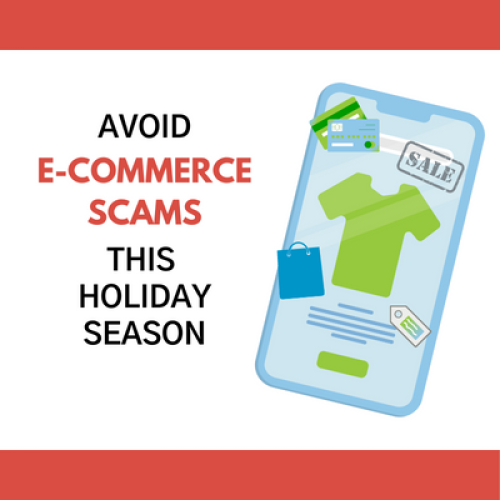 Nov 18, 2022
Online shopping has grown steadily over the past few years. Cybercriminals are keeping up with the pace. Consumers most frequently report scams related to online purchases to the Better Business Bureau.
 
Watch out for these warning signs of a scam online store:
Prices that are below market value with discounts that are out of line with other retailers
Poor website design or poor English
Contact options that are limited or suspicious
An address with extraneous words or characters does not look right
You can protect yourself from e-commerce scams by:
Shopping on trusted sites rather than only using search engines
Comparing prices from multiple retailers
Searching for unfamiliar products or brands with terms like "scam" or "complaint"
Making sure the contact information is genuine in case you need to contact the seller
Reviewing the delivery, exchange, refund, and privacy policies carefully
Using a credit card to limit fraudulent charges
Avoid paying by wire transfer, money order, or gift card - reputable sellers don't ask for these types of payment
Report online retail scams to the Federal Trade Commission and the Ohio Attorney General.
You can find more tips on protecting your business and yourself from Buckeye Community Bank here.