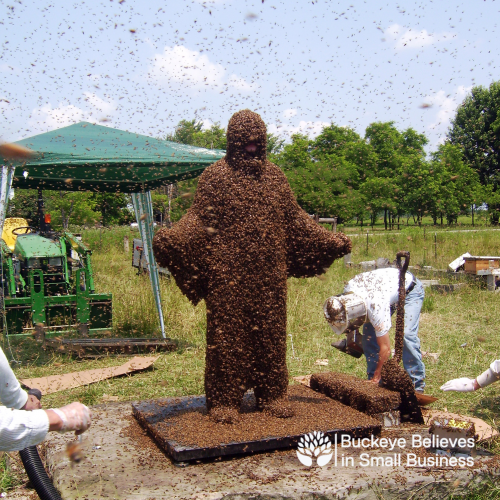 Oct 20, 2020
Every day, Buckeye Community Bank demonstrates its strong belief in small businesses and their impact on our community. As the only local bank focused on serving local businesses, we have launched Buckeye Believes in Small Business online spotlights to introduce you to more great local assets.
This exclusive online content spotlights a local business client, its products and offerings and a mix of interesting stories. 
Check out our first features on Queen Right Colonies and Jet Signs at buckeyebelieves.com and follow @buckeyebank on LinkedIn, Facebook and Instagram for future spotlights.
pictured: Denzil St. Clair, Queen Right Colonies