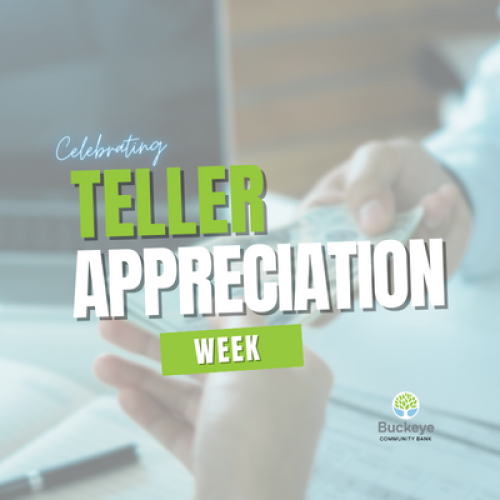 Oct 04, 2023
It's Teller Appreciation Week!
This week, we're celebrating the often unsung heroes of our banking experience – the tellers.
These front-line professionals make our financial lives easier, as they handle transactions with top-notch client service and respond to requests with skilled adaptability.
At Buckeye Community Bank, we applaud the incredible Madison Ball, Deziree Calvert, Cassie Duta and Sue Horan, who make our banking experiences memorable.
It's time to show love to these incredible individuals who go above and beyond daily.