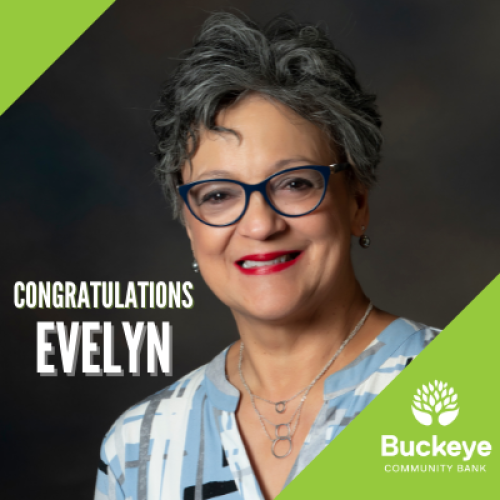 Feb 04, 2022
As Evelyn Galarza recently retired from Buckeye Community Bank, she was sent off with lots of hugs and well wishes. Galarza served as a Customer Service Representative and was often the first contact for many Buckeye clients.
She is known for her excellent service and care for clients and her infectious smile and positive attitude. When she joined the bank in 2015, after working in global financial operations for a Fortune 500 company, she said she was struck by how connected her colleagues, clients and community members were at Buckeye.
"I am bittersweet about leaving, though I am very excited about the future," Galarza said. "Buckeye takes excellent care of its employees and clients. I will miss the day-to-day interactions and great relationships I have developed with the entire staff and our clients."
"Evelyn is truly appreciated for her willingness to go above and beyond to ensure that all clients are taken care of and for always being willing to help others, no matter the task," said Buckeye President and CEO Ben Norton. "She is a friend, a leader, and an advocate for our community. She set a great example for our new generation of community bankers in how to treat people. We wish her the best in her next chapter."
Galarza plans to remain active in the community and her church. In retirement, she hopes to travel, explore nature, journal more, and spend time with her family, including four adult children, ten grandchildren, and four great-grandchildren.