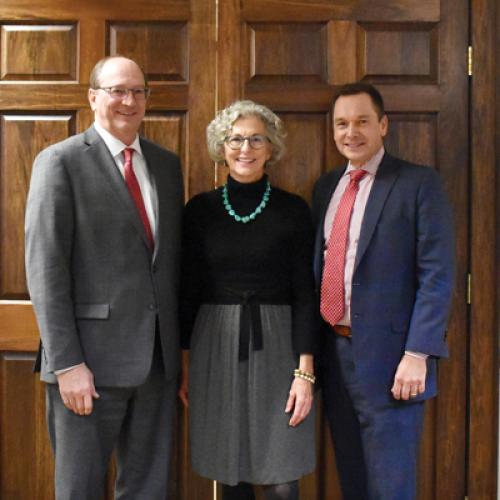 Dec 10, 2019
Deborah F. O'Neill, CPA, has been elected to the Board of Directors of Buckeye Bancshares Inc., the parent of Buckeye Community Bank, Chairman James A. Park announced recently.
"Deb's strong financial background and business acumen is a great asset to Buckeye's growth approach," Park said. "She is a talented individual who is extremely interested in strengthening our community. We look forward to her contributions in many strategic areas."
O'Neill, of Avon Lake, serves as Vice President and Chief Financial Officer of O'Neill Healthcare, which offers skilled nursing, assisted and independent living, rehabilitative and hospice services through its group of northern Ohio facilities. Before joining O'Neill Healthcare, she was the co-founder of Prism Computer Applications, a proprietary software company with turnkey accounting and medical record systems for long-term care entities.
"We are very pleased to have an individual with Deb's deep experience and success join Buckeye Community Bank," said Buckeye President Ben P. Norton. "Her deep knowledge of business, finance, compliance and real estate topics is extremely valuable as we continue working to exceed the expectations of our clients, shareholders and communities."
O'Neill serves as a member of the Progressive Arts Alliance Board of Directors. She was a past board member of Lake Ridge Academy, where she also previously served as President of the Lake Ridge Parents Association.
O'Neill earned a Bachelor of Business Administration in accounting from Kent State University's Honors College.
Pictured: Deb O'Neill flanked by Chairman James Park, left, and President Ben Norton