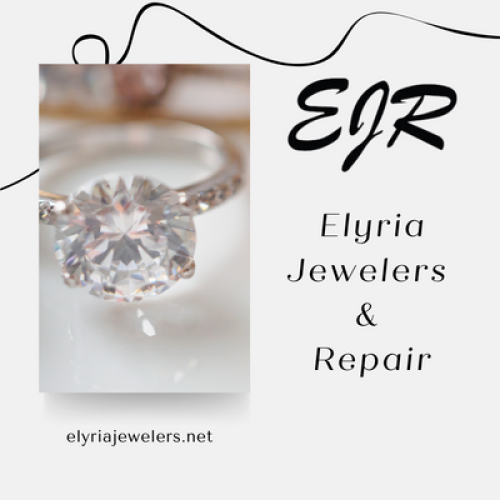 Nov 23, 2022
The opportunity to amaze a client on their first visit or their twentieth is the type of priceless encounter the Elyria Jewelers & Repair team works hard to achieve. Fourteen years after he first opened the doors, Bill Piorkowski, owner of Elyria Jewelers, still lights up every time he thrills a client with a unique creation. 
"I am passionate about providing exquisite jewelry and fantastic service," Piorkowski said. "Our customers invest in us both financially and emotionally, so we must work to be creative and responsive to allow Elyria Jewelers to serve generations of families and friends."
At a time when most consumer items are disposable and replaceable, Piorkowski and his team work to create pieces that are both beautiful and lasting. Piorkowski said the hallmark of a great piece is the design and the tremendous amount of work and skill necessary to create jewelry that is functional, beautiful and exciting.
After starting his career with a large jewelry chain, Piorkowski said he wanted to be an independent retailer to avoid the "sameness" that people often encounter at a large jewelry store. When Piorkowski was looking to build a permanent site for Elyria Jewelers, at 705 Chestnut Commons Drive in Elyria, he consulted friends and colleagues for recommendations for a bank. A close mentor suggested Buckeye Community Bank.
"We started with a small shop and have continued to grow through great customer care by focusing on who our customers are and what they need," Piorkowski said. "From a new piece to creating a design from old family pieces, we work to go above and beyond to serve them.
"Our business benefits from referrals, and I received a good one about Buckeye from someone I respect a great deal. There are a lot of other banks around, so it was important to know that Buckeye would work hard to provide great service."
From custom rings to redesigned heirloom pieces to jewelry for any celebration, Elyria Jewelers is a place for unique gifts that last a lifetime. Additionally, Elyria Jewelers carries an extensive collection of rings, necklaces, watches and other fine pieces.
"Just like Bill Piorkowski and his team at Elyria Jewelers, we know how important it is to know who we serve and to build trust," said Buckeye President & CEO Ben P. Norton. "We believe in having conversations and making recommendations that help our partners grow and succeed. We are honored to partner with a community-driven business like Elyria Jewelers."
Check out Elyria Jewelers at elyriajewelers.net.