Oct 19, 2022
Our team at Buckeye Community Bank is active in our community and supports everyone who works hard to improve it.
Supplying Needed Items for the Blessing Box
Members of our Buckeye team raised funds and gathered supplies recently to help stock the Lorain County Free Clinic's Blessing Box project. Several free-standing cabinets throughout the community contain nonperishable food and personal hygiene products. By providing easily accessible consumable items, the effort aims to help individuals in need. Residents can access the boxes anonymously day or night.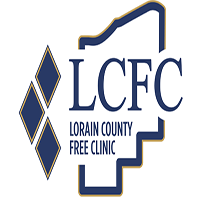 Teaming Up to Promote Local Businesses, Community Wide
Buckeye teamed up with the United Way of Greater Lorain County for the second year to back the Small Business United initiative. The partnership promotes local businesses while raising funds for the organization's mission. Businesses in the area offered their customers the chance to donate at the register to benefit the United Way's programs for working families. Buckeye pledged to match the first $5,000 in donations as part of the program. 
"Buckeye Community Bank has a steadfast commitment to helping local businesses and communities thrive, so we are pleased to join the United Way to support their vital efforts," said Buckeye President and CEO Ben Norton. 
Strengthening Connections to Local Causes 
Buckeye was proud to support the Community Foundation of Lorain County's annual Connect to a Cause campaign. More than 70 local organizations benefit from this unique crowdfunding effort, which raises funds to support their crucial work in Lorain County. Through its participation as a Business Champion, Buckeye joined other local firms to contribute to matching donations that benefited the participating organizations, extending the power of individual contributions. This year's event featured 74 organizations that support arts and culture, education and youth development, and health and human services in Lorain County. 
"We are proud to support this distinct way to recognize the fundamental efforts to create a thriving Lorain County," said Norton. "The Community Foundation of Lorain County consistently demonstrates great leadership with its efforts to recognize the power of the work being done daily by these groups and how we all benefit from increased civic engagement, economic growth and strengthening the fabric of our communities."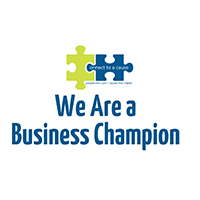 Caring for Newcomers
With the outbreak of the war in Ukraine, the Lorain County 4 Ukraine group has spearheaded local efforts to provide much needed assistance to Ukrainian refugees relocating in Lorain County. Buckeye Bank is gratified and humbled to support the efforts of those in our community helping those affected by the war in Ukraine. Buckeye participated in the group's recent benefit that saw all proceeds go to assist with the emergency humanitarian needs of refugees. If you want to support the group's efforts, you can donate at bit.ly/LC4Ukraine.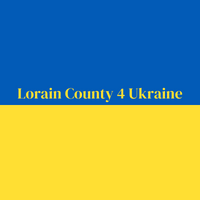 (Those pictured include Jason McDonald, Buckeye Assistant Vice President, Credit Analyst; Heather Boone, Buckeye Executive Assistant; Paul Baumgartner, Lorain County Free Clinic Executive Director; and Taylor O'Dell, Buckeye Commercial Services Specialist)