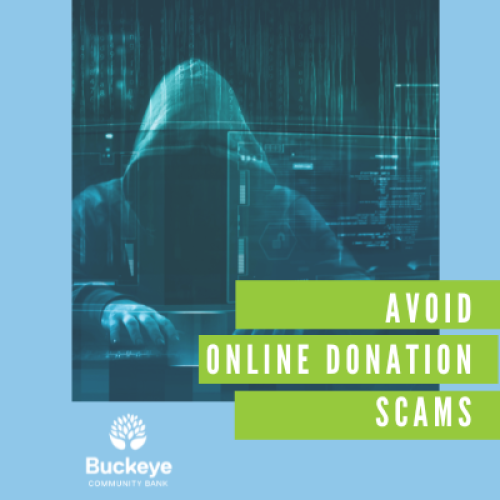 Jun 30, 2022
It is common to see heartbreaking stories and pictures online about someone or a cause asking for donations. As powerful as social platforms can be for organizing collective action and fundraising, there are sometimes scammers behind the plea bent on stealing your money and personal information.
 
You can protect yourself by ensuring your generosity goes to valid causes. Here are some tips from the Federal Trade Commission and Better Business Bureau:
 
Use Respected Research Tools – Regardless of how official a social post or email message appears, do not click on any links. You can find reports and ratings on various charities and their business practices using organizations like BBB Wise Giving Alliance, Charity Navigator and CharityWatch if you are interested in the cause or organization. If you want to find out if a charity or fundraiser is registered in your state, the National Association of State Charity Officials can assist you.
 
Be Inspired, But Be Wary – Do not respond to unsolicited messages from an unknown person claiming to be affected by an incident, medical condition or disaster. The person dealing with a situation usually has no time to contact you directly and is likely a scammer.
 
Use Only Authentic Sites – Scammers spend a lot of time creating fraudulent sites for well-publicized events, conditions or disasters to exploit your kindness. Visit the websites of well-known organizations like the American Red Cross or United Way to learn how you can help a cause you care about helping. Many of these groups will have links to other response organizations' official websites.
 
Watch Out for Common Tricks – Scams target people of all ages and income levels. Everyone is susceptible to scams because they look real and can catch you off guard. Taking advantage of advancing technology and events, scammers create convincing stories to part you from your money and information. A few tried-and-true methods include rushing you into making a donation, tricking you into paying by thanking you for a contribution you didn't make and changing caller identification labels to make it appear as a local call.
 If you see red flags, report them to reportfraud.ftc.gov or ohioprotects.org.