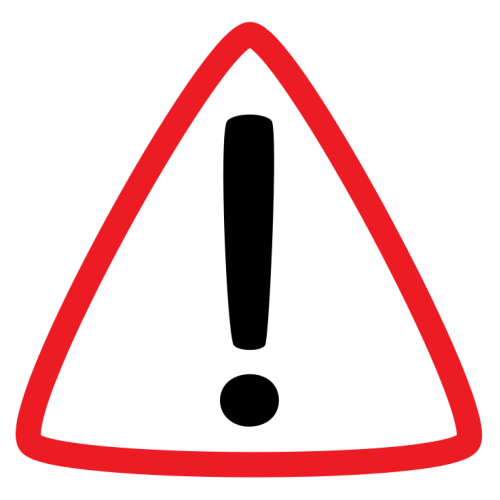 Apr 16, 2020
In this unprecedented time, scammers and criminals are working hard to take advantage of the unsuspecting. At Buckeye Community Bank, we remain committed to helping protect you and wanted to share some red flags to watch out for to stop scams before they start.
Buckeye remains open for business and our great community bankers are here to serve your banking needs safely.
Remember, the best way to avoid fraud is to never give your sensitive financial information to a person or business you don't know whether they reach out to you via phone, text or email. Be aware that some scammers might email or call you claiming to be from a retailer, financial institution or government agency. Before responding, verify the request is legitimate by using an alternative method to contact the company or organization on your own before taking any action.
The most common types of scams are phishing emails, unexpected text messages, calls appearing to be from legitimate organizations, and letters.
Those trying to commit fraud will usually try to:
Pressure you to send money
Threaten you with law enforcement action
Ask you to purchase gift cards for payment
Request that you cash a check or send money via wire transfer
Tempt you to buy products online that seem too good to be true or are hard to find
No one from Buckeye will ever ask you unsolicited to provide personal information like your Social Security Number, bank account numbers, account logins or business tax information. If you have any questions or concerns about a request that you receive, feel free to call us at 440-233-8800.
Some of the recent scams reported by the Federal Trade Commission and others include:
Fake Tax Bills – The IRS currently is distributing stimulus payments to help individuals. The funds are deposited directly in your accounts based on your recent tax return or a check is mailed to your home. There have been reports across the country of a few taxpayers receiving calls and emails that state an outstanding bill is preventing their stimulus payment and asking for payment via a transfer or gift card.
 
Calls Appearing to be from a Government Agency – The U.S Treasury has issued a warning about fake calls and messages claiming to be from the government asking for financial information, Social Security numbers, fees for check delivery and other information. The agencies typically only correspond with individuals and businesses through mailed letters and never solicit your personal information by a random phone call.
 
Phishing Websites – Google reports a nearly four-fold increase in illegitimate websites set up to look like official pandemic relief and information programs to steal your valuable personal and business data. Most people are directed to these sites by an unexpected or unfamiliar email, text message or phone call.
 
Social Media Risks – Social media channels remain an attractive way for scammers to spread misinformation and fraud. Government agencies will not reach out to you via Facebook, Twitter, Instagram or other social sites to offer financial assistance, grants or ask you for personal financial or business information.
 
"Oldie but Goodie" Scams – Like the classic Nigerian prince scam of years past, a new fraud attempt involves someone asking you to deposit their stimulus check in your account because they don't have a checking account. For your time, they promise to share a part of their funds. Instead, they take your banking information and drain your account quickly.
Buckeye is Here to Help You
Remember, Buckeye remains open for business and has steps in place to serve you safely. You can bank with Buckeye securely at any time by using the Buckeye mobile app or accessing your account by typing buckeyebank.com in your browser.
If you have any questions or need help with your digital access, please contact Buckeye at 440-233-8800.