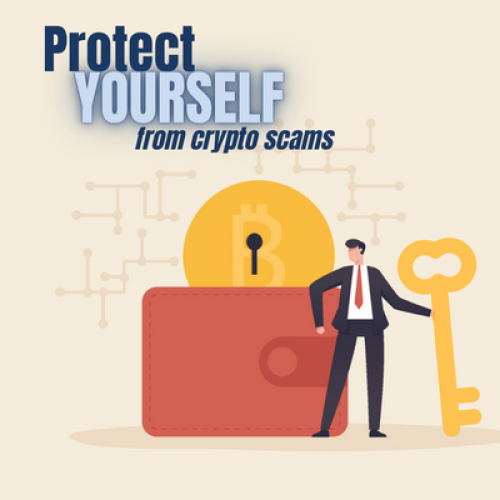 Jun 17, 2022
Are you confused about cryptocurrencies? Don't worry, you're not the only one. 
 
Cryptocurrency is a form of payment that can either be exchanged online for goods and services or held as an investment. Using blockchain technology, it manages and records transactions across many linked computers. Cryptocurrencies can be bought through an online exchange platform or earned through a complex mining process.
The Ohio Attorney General advises doing your research first because cryptocurrency is complex and not regulated by any state or federal government agency. Here are some common scams to watch out for:
Impostor Wallets - cryptocurrencies are stored in digital wallets on a device or online and require you to send funds to the correct wallet because scammers can divert funds that intended for another person
Social Media Scam - watch out for tweets, texts, or email messages asking you to send cryptocurrency because they are likely scams, and once cryptocurrency is sent, it cannot be recovered
Referral Scams - like a pyramid schemes, these scams work by recruiting investors in several investment tiers, with the idea that the more you invest and the more additional people you recruit, the more money you will make
Giveaway Scams - a hustle that falsely claims to be sponsored by celebrities and promises recipients they will multiply the amount of cryptocurrency they send from a nonexistent jackpot or lottery
Learn more about cryptocurrency and scams from the Federal Trade Commission at bit.ly/ftccrypto and report problems to the Ohio Attorney General at www.OhioProtects.org or 800-282-0515.