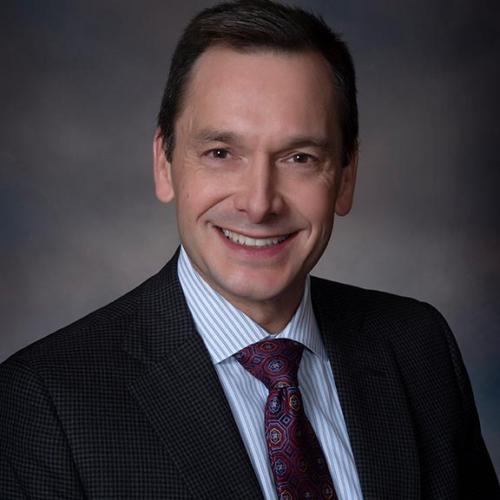 Jan 13, 2019
Ben P. Norton is promoted to the post of Buckeye Community Bank President overseeing daily operation starting January 1, 2019
Industry Veteran Bruce E. Stevens will continue as Buckeye CEO leading strategic vision and outreach
James A. Park, Chairman of Buckeye Bancshares Inc., the parent of Buckeye Community Bank, proudly announces that Ben P. Norton has been appointed President of Buckeye Community Bank.
Norton, who has served as Buckeye's Executive Vice President and Chief Operating Officer since 2012, begins his new role on January 1, 2019, and brings immense leadership experience that is critical to Buckeye's continued growth. He joined Buckeye at its launch in 1999 and will take responsibility for the bank's day-to-day operations while retaining his current duties as Chief Operating Officer.
Bruce E. Stevens, who has served as Buckeye's President and CEO since 2004, will continue as CEO leading the institution's strategic direction and marketplace outreach. Further, Stevens will support Buckeye's loan generation and corresponding credit administration.
"We're confident that Ben working with Bruce will continue the dedication to our core values of beneficial customer relationships and returning value to our shareholders and our community," Park said. "This appointment ensures a seamless leadership transition that will allow Buckeye to continue its advancement as one of the state's leading community banks. The accomplishments of Bruce and the entire Buckeye team have built a strong foundation."
Stevens added, "Buckeye has a rich history and solid reputation as a great community bank. The opportunity for me to focus more time on pursuing strategies that build on Buckeye's legacy and increase engagement in the market is stimulating. Ben is a proven leader with a tremendous track record of growing market share, revenue, earnings, and shareholder value of our community banking model. His personality, energy, and experience leading our team will continue Buckeye's strategic growth."
Norton earned a Bachelor of Business Administration from the University of Toledo and a Master of Business Administration from the Weatherhead School of Management at Case Western Reserve University. He is a graduate of the Ohio School of Banking at Ohio University and Commercial Lending School at the University of Oklahoma.  
"Buckeye has tremendous talent and leadership that continue to position us for additional growth in the region," said Norton. "We are fortunate to have had leaders like Bruce and Jim, as well as the remarkable members of the board, who serve as integral parts of Buckeye's past and exciting future."
Norton is active in the community serving as Vice Chair of Lake Ridge Academy Board of Directors, Vice President of the Norton Family Foundation, and Treasurer of the Stocker Foundation. He also is a current or past member of Growth Capital Corporation, American Red Cross Lorain County Chapter, Junior Achievement of Lorain County, and EMH Health Systems Board of Directors. Norton and his wife, Brenda, reside in Avon with the couple's three children.
Park, who joined the Buckeye Board in 2004, will continue as Chairman, a post he was elected to in 2011.