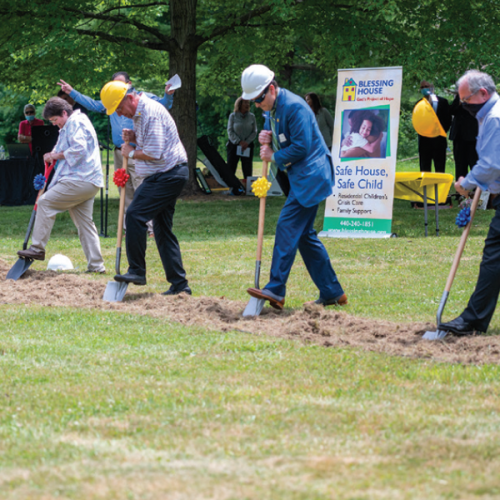 Oct 20, 2020
At Buckeye Community Bank, our team members are actively involved in improving our community.
Collection Drive Helps Genesis House
The Buckeye staff recently held a drive to collect much-needed supplies to assist the critical work done by the Genesis House/Lorain County Safe Harbor. The local non-profit organization works to help those affected by domestic violence with safe shelter and needed services. Since
those in need of assistance have little more than the clothes on their backs, the team collected personal care products, cleaning items and other needed household supplies. Visit genesishouseshelter.org to learn more about the work of the group.
Blessing House Groundbreaking 
Buckeye President Ben Norton participated in the groundbreaking for the Blessing House's new facility in Elyria Township. The summer event marked the organization's community-driven planning process to build a 16,700-square-foot facility. With the new facility, the organization will expand its efforts to support children and families who are facing challenges because of poverty and concerns with mental and physical health issues. Donations can be made, and more information about the project discovered at blessinghouse.org.