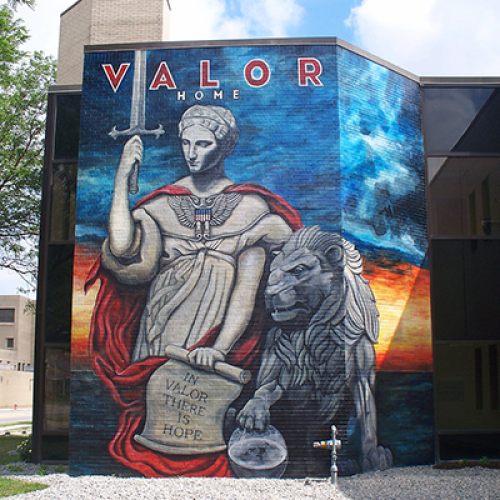 Apr 19, 2022
Contributing to the community and helping our neighbors succeed is at the core of the collective heart at Buckeye Community Bank. Our team has donated time and talents to support the mission of Valor Home Lorain over the past several months. 
Members of our staff raised funds, collected supplies and volunteered to paint on site for the organization that supports homeless veterans with transitional housing and therapy services. Valor Home prepares its residents with life skills and advocacy for a successful future.
Additionally, the Buckeye team took time to brighten Valentine's Day for Valor Home residents by delivering cards with personalized messages and treats. The Buckeye Employee Relations Committee members lead the outreach efforts to engage our staff with organizations working on community needs. The Buckeye team's commitment is based on the belief that when the community succeeds, everyone benefits.
Learn more about Valor Home at bit.ly/valorhomelc.