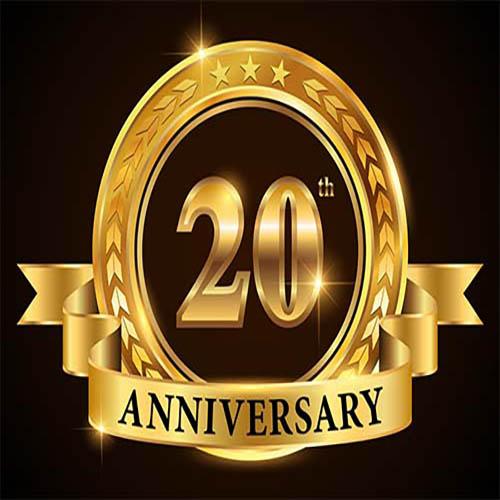 Oct 09, 2019
Buckeye Community Bank remains the lone locally owned financial institution while others have disappeared through acquisitions
Buckeye Community Bank was built by those who believed in a vision of supporting the local business community, and the effects available funding has on the local economy
Buckeye's advantage remains that decisions are made here quicker by a team that understands the marketplace and take all factors into account, not just what fits in an algorithm
 
LORAIN, Ohio (October 9, 2019) – Buckeye Community Bank, launched in October 1999, was created to ensure that financial capital would be available to the local businesses that fuel the area's economy. This week, the Buckeye team celebrates two successful decades of championing small and mid-sized companies and its path forward in providing access to funding that may not otherwise be available.
 
Since its launch in 1999, the area has witnessed the disappearance of many local banking institutions because of mergers and acquisitions by larger out-of-area banks. The spark leading to Buckeye's creation was a changing marketplace encountered by an entrepreneur with a good business plan who found a lack of funding and support for local businesses.
 
In the late 1990s, local entrepreneur and philanthropist Billy S. Rowland gathered a group of business and civic leaders to work on launching the bank. Rowland and others feared the dire economic consequences that could occur with no local institution focused solely on the local business community. 
Buckeye opened its doors on Tuesday, October 12, 1999, with a team of 13 employees, which has grown to 30 today.
 
"It is local financial institutions like Buckeye Community Bank that are so crucial to the success of the businesses in the community," said Buckeye President Ben P. Norton, who was a member of the team on Buckeye's first day. "It has always been the commitment that Buckeye's leadership team, which makes decisions that can affect a company's stability, growth and impact on local jobs, would be based right here.
 
"Because we are focused here, and not on growing in numerous regions or states, we are uniquely attuned to those we serve.  We work hard to make Buckeye the first choice and make sure funding is available to advance local businesses and retain and grow jobs and investments," said Norton "Buckeye's team believes in our business community and wants to be a partner in its success because we have a real stake in the community not only as community bankers but as people who live and raise our families here."
 
A hallmark of Buckeye's distinct value is its ability to make quick, local decisions allowing clients to capture opportunities faster. Additionally, deposits and funds at Buckeye remain in the community, not sent to another city or state, Norton added.
 
"We know every business experiences its share of challenges and we have remained steadfast to serving this community and remaining independent," said Buckeye CEO Bruce E. Stevens. "Buckeye could not have reached this important anniversary without a fantastic, customer-focused staff that has built lasting relationships that return value to our clients, shareholders and community."
 
"Buckeye Community Bank was established to work with local businesses in order to keep the community strong and running," said James A. Park, Chair of Buckeye Bancshares Inc., the parent of Buckeye Community Bank, and a member of the Board of Directors. "This significant milestone is a direct result of the loyalty of our clients and our community partners, as well as the hard work of our dedicated team. It is an exceptional accomplishment by all involved and we look forward to the opportunity to serve our community for many more years to come."
 
###
 
 
About Buckeye Community Bank
Founded in 1999, Buckeye Community Bank was created as an independent, locally owned community bank positioned to serve the local business community better than any other bank. Through relationships built with trust and service, we work with our clients to ensure that they can grow. At Buckeye, our clients are not data points, we know they are actual people working hard to grow their businesses, be successful and impact the community. Critical financial decisions are made here and made quickly. Members of Buckeye's leadership team live here and have the local market knowledge to allow our clients to seize opportunities. Buckeye is an Equal Housing Lender and Member FDIC Visit www.buckeyebank.com to see how Buckeye can help your business by being your partner for growth.