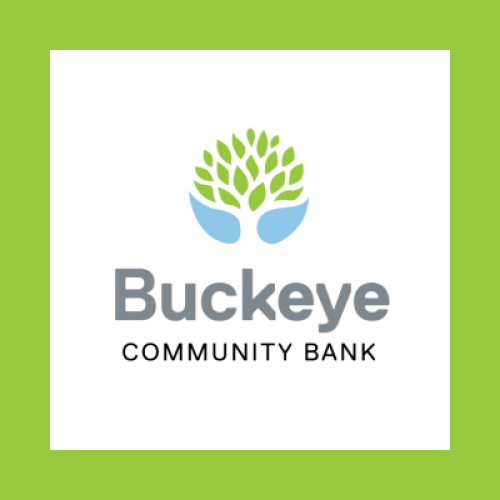 Aug 03, 2023
Plans for new Buckeye Community Bank locations announced.
Buckeye Community Bank is the only local, independently owned commercial bank serving Lorain County.
The authentic advantage of Buckeye Community Bank is its local decision-making by a team that understands the market and considers all factors, not just those that fit into algorithms.
Buckeye Community Bank, the only locally owned financial institution headquartered in Lorain County, is excited to announce the significant expansion of its presence. In response to growing client and community needs, Buckeye's leadership announced plans for four new locations, including public-facing and operation sites.
Since Buckeye was founded in 1999, virtually all local banks have disappeared because of mergers and acquisitions. The bank's leadership team and board of directors conducted a deliberate process before selecting the four sites. Buckeye's distinguishing advantage remains its local decision-making in the Northeast Ohio market, enabling established and growing businesses to capitalize on opportunities faster than other providers.
 
"Buckeye Community Bank is committed to fostering growth and prosperity in Lorain County," said Buckeye President and CEO Ben Norton. "The expansion marks an important milestone in our growth, and the new locations allow Buckeye Community Bank to foster long-term relationships and partnerships with more clients and communities. While addresses may change, the core values and dedication that have guided Buckeye since its inception do not and remain ingrained in everything we do.
     
"Buckeye is a growth-oriented, vibrant bank. As community bankers, we are very invested in our communities and working hard to help our partners succeed." Norton added. "Our service and approach in Northeast Ohio is unmatched and is essential to our growth."
 
Buckeye's plans, which build on its earned reputation as a partner focused on supporting local businesses, include:
Opening Avon Loan Production and Servicing Center (Opened August 2023) – The new office facility provides efficient origination underwriting, and processing of loan applications, to increase decision speed. It will offer the Buckeye lenders an increased ability to execute personalized service and one-on-one attention.
Launching New Main Branch (Expected Completion Fall 2023) – Buckeye's main retail branch is moving across North Ridge Road to a newly renovated location that offers greater convenience and space.
Opening of Sheffield Village Operations Center (Expected Completion Fall 2023) – The new operation center will process transactions, compile data and utilize technology to ensure the best financial options through innovative approaches and develop new products to enhance client service and access.
Establishing New LaGrange Branch (Expected Completion Early 2024) – In the wake of large out-of-town banks choosing to leave LaGrange and surrounding communities, Buckeye will open a site to provide personalized service to consumers and businesses.
"We are excited to invest significantly in increasing our presence in these dynamic areas. Local businesses have repeatedly found Buckeye Community Bank a valuable partner in their growth. Buckeye's expansion plans demonstrate our confidence in the economic opportunities here," said James A. Park, Chairman of Buckeye Bancshares Inc., Buckeye Community Bank's parent company. "This is a significant step in our continued development and a reflection of the loyalty of our clients and our community partners, as well as the hard work of our dedicated community banking team."
 
Buckeye's team members look forward to becoming involved and supporting community organizations across northeast Ohio and meeting the needs of its expanding clients. The bank's team has received regulatory approvals for each planned action from various governing entities.