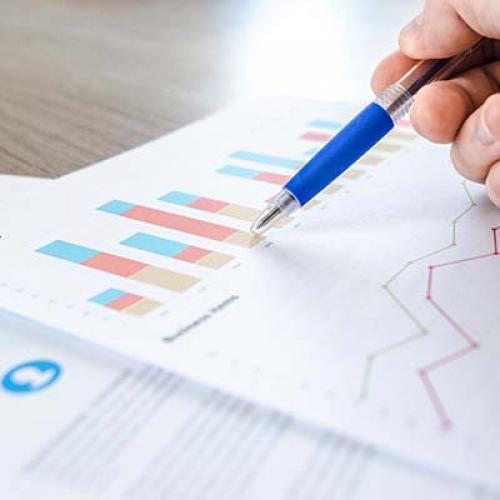 Mar 27, 2020
Buckeye Community Bank is the right partner with the right banking tools to help keep your business running smoothly.
 
And remember, Buckeye Community Bank is open for business and our great community bankers are here to serve your banking needs safely.
 
Buckeye has convenient banking tools that can help tackle your business' financial tasks easily while freeing you up to focus on keeping your business healthy.  Let us show you how to enhance your working capital by accelerating receivables, consolidate funds and gaining   control over your payment processing.
Providing Banking Convenience to You
You no longer need to go to the bank.  We can bring the bank directly to your business. Don't forget, you can also access us securely online. Services include:
Buckeye Courier Service – Schedule a time for a Buckeye professional courier to come to your site and transport your banking transactions to and from the bank.
Online Banking – Securely access your account and services online to check account balances, arrange bill pay, conduct transfers and other services.
Accessing Buckeye Round the Clock 
Buckeye Mobile Banking – Bank with Buckeye anytime using your smartphone or tablet to check your business and personal balances, transfer funds between accounts, make deposits, initiate ACHs, access monthly statements and receive quick account-related alerts.
Helping You Cater to Your Customers & Get Paid Faster
No matter the type or size of your business, Buckeye can create a tailored solution that can accommodate your client's payments, reduce costs and increase profitability.
Pay It Now - Buckeye can customize a payment solution for your customers – using a link on your website – allowing for quick payments via ACH, PayPal or credit card.
Onsite Payment Processing – Offers service at your site for secure credit card processing with no hidden fees, as well as meeting customer's desire to use the latest options from Apple Pay, PayPal, and wireless Point of Sale (POS) readers.
Helping Streamline Your Business Finances 
Keep your operations moving smoothly with Buckeye's effective cash flow management options, including:
Positive Pay – A simple, automated fraud detection tool for all your business check payments. 
ACH Originations – Offering fast, secure electronic payments. 
Wire Transfers – Ensuring the highest security to send domestic and international payments.
Sweep Services – Buckeye sweep arrangements customized for your business needs to maintain a target balance in your accounts automatically.
Online Account Reporting – Offering options for a comprehensive reporting suite allowing you to make business decisions in real-time.
The expert team at Buckeye can help you select and set up the tools that are right for your business. Give us a call today at 440-233-8800 to discuss how we can help your business grow today and tomorrow.