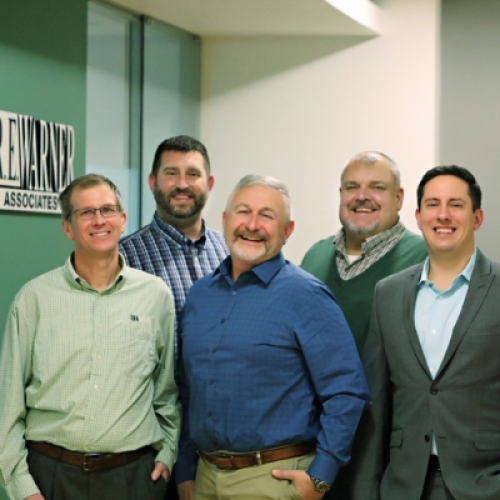 Jun 22, 2022
For 70 years, R. E. Warner & Associates has met the ever-changing dynamics of different sectors by building a talented team and strong reputation with projects around the United States and abroad. The Westlake-based firm, led by President Ted Beltavski, PE, sees its continued growth fueled by a focus on strategic sectors, coupled with the firm's longstanding commitment to excellent design, best of breed engineering skills, strong teamwork and dedication to its clients.
The R.E. Warner team has strategically expanded its offerings and professional staff to meet growing client needs and advances in technology while delivering an extensive range of engineering, architectural, surveying, construction administration and operational services. The independent firm has developed significant public and private sector experience, including in the chemical, commercial, manufacturing, metal, power, and public works fields.
"While we have grown, we remained strongly committed to our process beginning with listening to our clients, so that we can be a responsive partner ready to solve their challenges and support their plans for restructure or growth. I think our clients value that every team member is willing to listen and work collaboratively," said Beltavski.
"We serve diverse industries and work on large projects. We have grown in power and energy projects during the past several years, thanks to our strong reputation. We anticipate that these will continue to grow as a large part of our firm."
The firm, which started in 1951, has employed a strategic growth plan and is on a path to have 75 employees, according to Beltavski. The firm joined Buckeye Community Bank in 2012, and Beltavski said he continues to value the partnership.
"Buckeye is a wonderful organization and we appreciate the relationships built with the staff including Susan (Grachanin), Ben (Norton) and Kevin (Miller)," Beltavski said. "They have been there to support us and our plans and are a big reason we are on an upward trajectory. When we have needed it, they have been there with good advice and support."
"The R.E. Warner team, under Ted Beltavski, has pursued opportunities that allowed them to grow and develop a tremendous reputation," said Buckeye Community Bank President & CEO Ben Norton. "The firm is composed of deep, specialized experts who approach complex projects and overcome challenges with relative ease. I think our partnership with Ted and his team is strong because Buckeye Community Bank shares a differentiating ability to listen, learn and respond with the correct solution."
Visit R.E. Warner & Associates at rewarner.com to learn more about the Ohio-based firm.