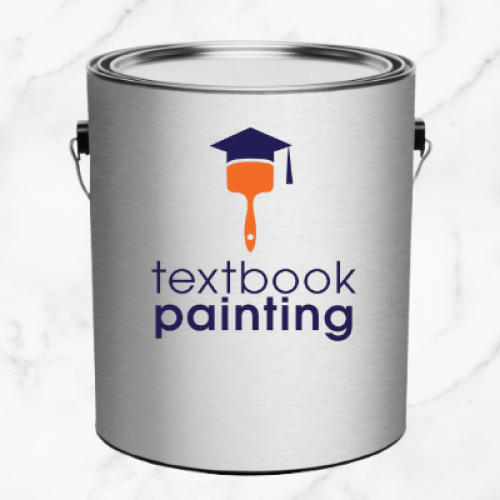 Aug 02, 2022
Whether it's painting a residential home or updating a historic American site, trust is a vital tool for a professional painter.
"You place a lot of trust in a painting company, and as professionals, we need to demonstrate not only experience but the ability to communicate well with a client," said Michael Murray, owner of Textbook Painting. "I guess the same is true when you work with a bank."
Murray started his Lakewood-based company in 2006, after graduating from Miami University and building his skills during years of painting for other companies in high school and college. 
Textbook Painting specializes in residential and light commercial painting throughout Northern Ohio. The company and Murray joined Buckeye Community Bank in 2011 after the recommendation from one of his mentors. At the time, Murray was looking for a line of credit allowing him to expand the company and continue its growth in projects, jobs and reach.
"(Buckeye) offers some services that make it very convenient to work with them, plus they have a team that is responsive," Murray said. "Buckeye showed interest in my business and discussing my plans. It's also nice to deal with the same people every time I work with Buckeye. At our old bank, it seemed like the staff would change every three months, so it gave you the impression your business wasn't very important to them."
"At Buckeye, it has always been important to take the time to understand our clients, their goals and challenges," said Buckeye President and CEO Ben Norton. "Textbook Painting is a growing business that personifies Michael's passion, creativity and commitment to do things right. We appreciate his trust in Buckeye as a partner."
One of Textbook Painting's greatest professional experiences was when the company was selected to provide interior painting to the Thomas A. Edison Birthplace Museum in Milan. The work required building trust with museum leadership to assure them that Murray's company and staff were professional and could deliver the "extreme precision" needed.
"We gained confidence by listening to their concerns and demonstrating that we were serious about what we do," Murray said. "It was an incredible experience that made us proud to see what a focused and dedicated team can accomplish."
Check out Textbook Painting at textbookpainting.com.