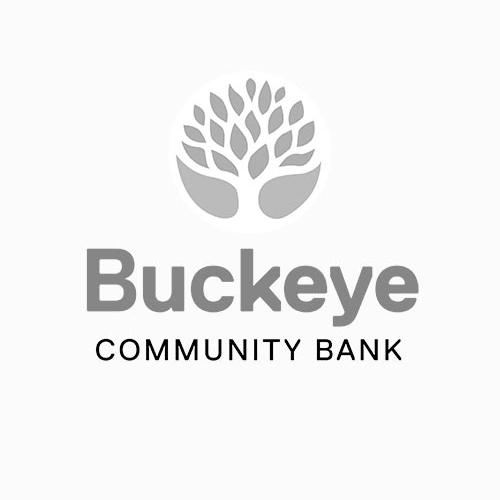 Oct 20, 2020
Recently, Buckeye Community Bank welcomed three new members to its dedicated staff. 

Paul Campagna joined Buckeye in August as its Chief Lending Officer. A seasoned lending professional with four decades of experience, he has partnered with business leaders in various industries to capture opportunities.
"Much of my career has focused on community banking and working with companies that have a real vested interest in the success of our community," said Campagna. "I'm excited to become a steward of Buckeye Community Bank's long history of ensuring that local companies and entrepreneurs have a source of capital and support."
In the role, Campagna leads and directs Buckeye's overall loan portfolio, policy and talented team of loan officers. He also is responsible for developing client relationships and growth strategies. A life-long resident of Lorain County, growing up in Elyria and residing in Grafton, Campagna and his wife,  Dimitra, enjoy spending time with their two children, Anthony and Athena. Campagna has been active in many philanthropic and civic organizations, serving recently as a board member of the Lorain County Health and Dentistry, Elyria Rotary Club and Lorain County Chamber of Commerce. He is a graduate of Baldwin Wallace College with advanced coursework completed at Cleveland State University.
Jennifer Gutierrez joined Buckeye in March as a Loan Operations Specialist. In her position, the Lorain native helps the team process loan documentation and verify the different variables needed to obtain a loan. She is called upon to provide accurate communications and documentation across diverse departments to ensure loans comply with institution and regulatory standards.
"The opportunity to join a team that truly knows its clients and their businesses is rewarding," said Gutierrez. "It has been a very different time, but that has not changed the level of service delivered. I have appreciated the Buckeye team welcoming me and helping to get me up to speed."
Outside the office, Gutierrez enjoys spending time with family, exploring cooking and spending time with her three dogs and cat.
Chantel James started with Buckeye in May as an Operations Specialist. In the role, James is responsible for a variety of regular and recurring functions, such as recordkeeping, processing of checks and wire transfers, as well as addressing customer service issues. The nature of the role calls for her to have multi-tasking abilities and respond to assist Buckeye's daily operations where needed.
"It is rewarding that our work here impacts the community," said James. "It gives a sense of purpose and responsibility that the dollars invested here flow back into growth for Lorain County."
In her downtime, the graduate of Lorain County Community College is a voracious reader of novels and enjoys spending time with family and skiing when the weather turns cold.