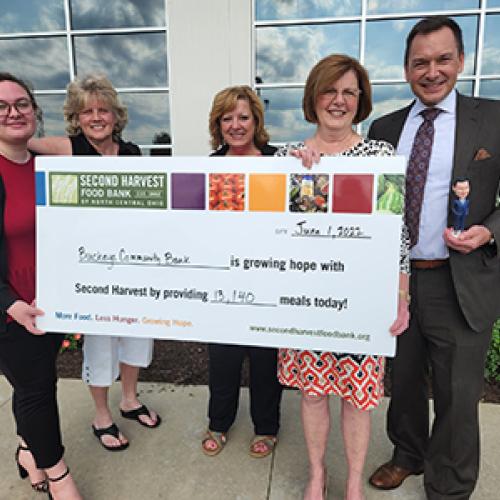 Jul 18, 2022
To support the efforts of Second Harvest Food Bank of North Central Ohio, Buckeye Community Bank held its annual virtual fundraising campaign in May. We are proud to have provided more than 13,100 meals to support the Food Bank's work throughout our community.
Buckeye's campaign is a critical part of the team's efforts to strengthen our community ties. The Bank matches the money raised during the campaign to support Second Harvest's fight against hunger. 
During the past three campaigns, the Buckeye team has donated more than 41,000 meals to local residents and families while raising awareness of the critical hunger issues people face. 
Buckeye staff interacts with Second Harvest in several ways throughout the year. This is one of the many opportunities Buckeye's Employee Relations Committee provides for staff members to give back to the community throughout the year. 
Visit secondharvestfoodbank.org for more information about Second Harvest and how you can support its efforts.