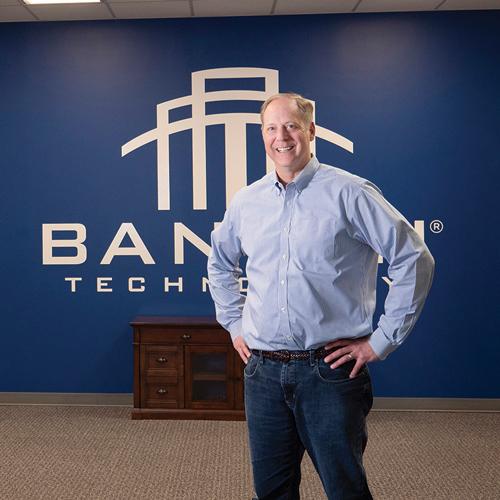 Apr 19, 2021
When running a business, leaders have a long list of demands every day. One of the most difficult challenges in many sectors is how to get their products, materials and supplies shipped.
Nearly two decades ago, the founders of Banyan Technology, headquartered in Westlake, started working on a breakthrough technology-based solution that would provide companies with a data platform empowering them to make more effective shipping decisions. Before Banyan, many companies shipping in the industry's less-than-truckload category would manually collect different shipper's pricing on certain days and times from individual websites and printed materials. Compiling the information on their own was time-consuming, and usually price fluctuations were unknown.
"Banyan Technology offers its users the most connected, real-time data needed to get something from point A to B, or even if they need a point C, D, or more," said Brian Smith, who has been Banyan's Chief Executive Officer since 2016. "In the simplest terms, you can think of it as the Expedia for shipping. Just like that software connects you to a variety of choices in one place for travel options, we do the same for those looking for freight carriers.
"We pride ourselves on being relationship-focused and providing value to multiple parties in the shipping world. It allows us to, at our core, provide reliable, easy-to-use solutions with the most depth and breadth of information."
Banyan connects clients to over-the-road freight haulers. The company's technology platform has revolutionized the way firms in numerous sectors, from manufacturing to industrial supplies to agriculture, ship products and supplies across North America. By allowing users to access live carrier connections and information, they can see and compare quotes directly and determine how different variables affect costs. Further, Banyan's technology allows companies to handle booking, contracting, tracking and other activity in its system resulting in savings in cost and time. 
At the same time, freight haulers gain the opportunity to fill capacity in their vehicles more effectively.
"We are off to another good year because we are constantly interacting and offering what our clients and partners need." Smith said. "We are on plan and just scratching the surface of what can be accomplished. It is really rewarding to have a team of great people who are achieving great results in a business with a lot of room for future growth."
The company, founded in 2001 by Jim Walborn and Lance Healy, has more than 50 employees today and, according to Smith, "proves you can build a technology company in Cleveland." Banyan partnered with Buckeye Community Bank in 2008.
"Buckeye has been a tremendous partner in our growth," said Smith. "The staff offers good advice and has proven to be real problem solvers. We have enjoyed the dedication that they have shown over the years."
"The solution Banyan Technology provides helps companies gain a competitive edge with control over a crucial process. We have been grateful to partner with them in their tremendous growth over the years," said Buckeye President and CEO Ben Norton. "Like Buckeye Community Bank, Banyan has continued its progress by remaining knowledgeable, continually interacting with the market and addressing the needs of those they serve."
Learn more about Banyan Technology at banyantechnology.com.