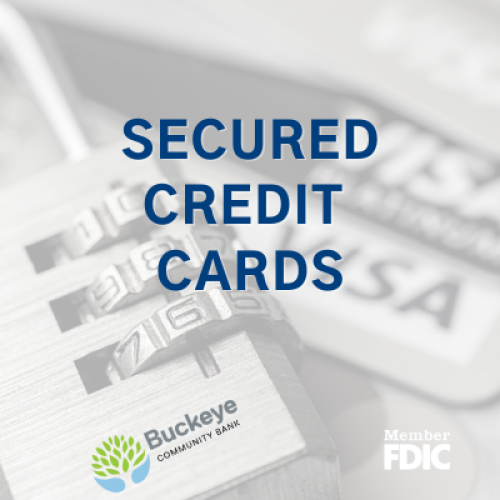 May 31, 2022
A secured Visa card, now offered through Buckeye Community Bank, provides an excellent opportunity to establish or improve your credit.
You can apply for a secured card by completing an application and opening a savings account pledged as collateral for your credit card account. Your credit limit is aligned with your account balance with a minimum credit line of $300 and a maximum of $5,000. Enjoy the rewards of establishing or improving your credit with this new secured Visa card. An annual fee applies to the secured credit card and is billed on your first monthly statement.
After 12 full months of on-time payments and no delinquencies, your credit card will upgrade from the secured credit card category to a personal credit card category, upon an account review and credit approval. At that time your savings account is released as collateral and interest earned is credited to your account.
Your secured card operates just like a credit card when making purchases.
Get the card that helps you build or rebuild your credit by visiting the Buckeye Personal Credit Card page or contacting Buckeye today at 440-233-8800. Member FDIC.