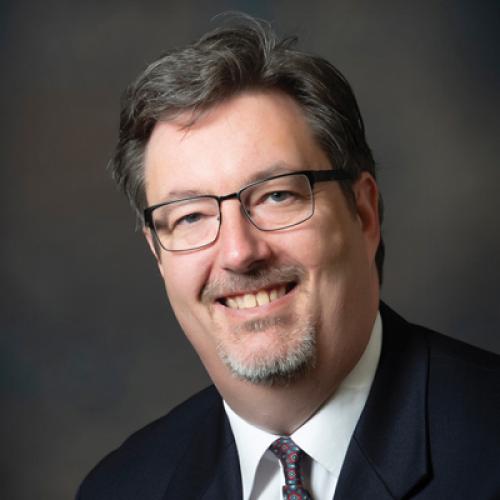 Apr 27, 2020
The opportunity to make a real impact by helping local businesses grow is a powerful reward for John Kokai.
Kokai, who serves as Buckeye Community Bank Vice President and Senior Credit Analyst, works closely with Buckeye's loan officers and clients to enforce loan policy and conduct loan risk assessments. For Kokai, who joined Buckeye in 2017, the opportunity to work as a community banker has been a gratifying departure from his time in large banking systems.
"When I came to Buckeye, I was really taken aback at how well everyone on the staff knew our clients and their businesses," Kokai said. "At other banks, in my role, you are usually very detached from the actual business owner as they are only represented as a name and some numbers on a form."
"At most big banks, dealing with clients is very transactional, and not at all like the relationship approach that is the Buckeye way. At Buckeye, you know the people you are serving and know them well."
As a senior credit analyst, John is responsible for assessing credit requests and works to provide a recommendation after careful analysis of an applicant's financial information, such as income statements and tax returns, cash flow, assets and liabilities. The position plays an essential role in determining the viability of a loan for Buckeye and the client based on in-depth research.
"I enjoy that at Buckeye we have the flexibility to work with clients. At a larger bank, an applicant was measured against the tight box, but here we are able to do the right things for clients," Kokai said. "It's interesting and satisfying to be more connected to the community and get to know those businesses that you hear about and patronize. It is important that the money lent here, stays here to grow our community and is not sent to another city or state."
Kokai, who has worked in a variety of bank settings during his career, earned a dual degree in economics and history at Lehigh University and a Master's in Business Administration degree at Case Western Reserve University. He and his wife, Denise, live in Avon with their daughter and twin sons.