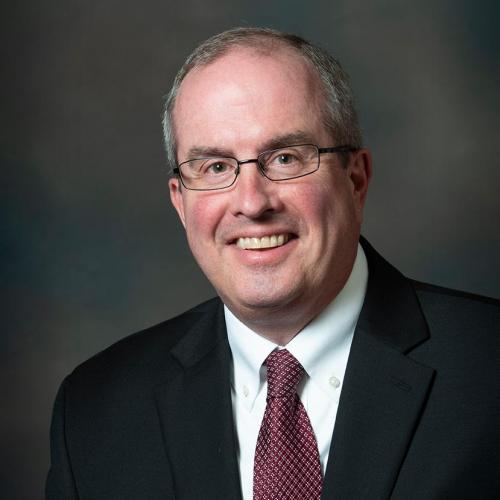 Mar 17, 2022
The opportunity to make real connections in the community is what drove David Janowicz back to his hometown years ago and to join Buckeye Community Bank more recently.
Janowicz, Buckeye Vice President and Commercial Loan Officer, has worked in the banking field for nearly 30 years and has witnessed the impact local banks have on their clients and the communities they serve.
"At some banks, the customer becomes a number, someone to sell a product to, but at Buckeye we take an approach of really understanding what they are trying to accomplish and how we can help," said Janowicz, who grew up in Elyria and moved back after living in Southwest Ohio, Indiana and Wisconsin.
"With everyone on the team located here, we can work together to explore a client's need and what makes the most sense. I don't think a lot of people realize that at other banks, each piece of the process is done in many different places. This approach by big banks can limit flexibility and can make it very frustrating if you don't fit in a predetermined structure."
At Buckeye, Janowicz said, the first step is learning and listening to clients' needs and business goals. The Buckeye way allows the team to provide guidance in exploring the options together and ensuring that they are on the right path to success.
"I am proud to be part of the Buckeye Community Bank family because the entire team embraces the relationship banking philosophy," Janowicz added. "Our core values speak to caring about clients, reinvesting local dollars back into the local business community and giving of ourselves to support the community in meaningful ways."
Since Buckeye's decision-makers are local, they have the advantage of being flexible in designing the right financial tools to partner with business owners in ways that help them grow, according to Janowicz. As local businesses grow, so do local job opportunities resulting in a growing local economy. 
Janowicz, who joined Buckeye in 2015, is a graduate of Concordia University and the University of Virginia Graduate School of Retail Bank Management. An active volunteer, Janowicz is a member of the boards of directors of the Blessing House, Vocational Guidance Services and Elyria Rotary Club.
He and his wife, Patty, have two adult children, Katie and Megan. In addition to enjoying playing golf and traveling to historical sites, the Janowicz family are avid roller coaster enthusiasts.