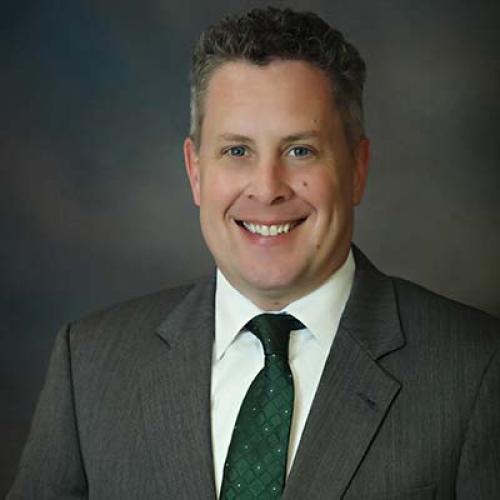 Mar 10, 2022
The ability to be more invested and valuable to those you serve was an attractive force drawing John Brickel to join Buckeye Community Bank this year.
"To be successful, we take the time necessary to really understand a person's goals, their business and their company's growth needs," said the ever-energetic Brickel, who joined Buckeye in 2019 and serves as Vice President and Commercial Loan Officer. "At most larger institutions, you might say the right things, but at Buckeye, we mean it and really have the freedom to be a partner, not just a typical banker. This approach translates into discovering how to make it work in a way that will help a client grow and thrive."
Brickel said an advantage that sets Buckeye apart is local decision making that translates into community economic impact. 
"Too often, banks make the process very hard by using confusing language and perceived barriers," said Brickel. "My job is to understand a person's financial needs and dreams and then clearly present them with available options. It's important to make sure they have access to needed capital that can start a new business, purchase new equipment, pursue expansion or hire new employees. We are focused on being the partner that helps them identify the opportunities and connect the dots."
Brickel joined Buckeye after spending his career with larger institutions where he gained experience in diverse consumer and business banking roles.
"At Buckeye, we work hard to make a difference in someone's day and their future," said Brickel. "We are empowered to make decisions with the flexibility to serve our clients best. We look at the reasons why you will succeed. Local decision making is powerful in that if there is a way, then we will do it and make it work."
Brickel and his wife, Kristy, have two young children and reside in Bay Village. When he's not working, the graduate of Allegheny College and Baldwin Wallace University, enjoys gardening, playing ice hockey and reading U.S. history.