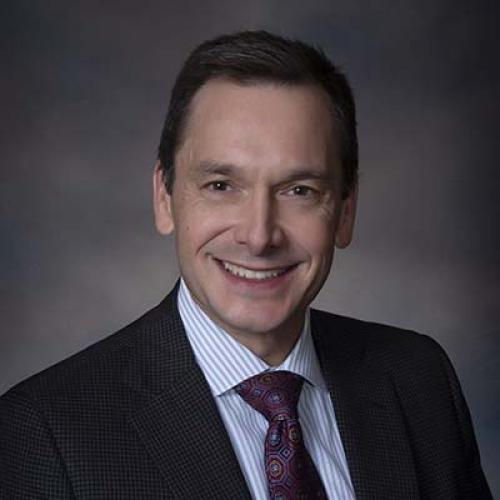 Dec 10, 2019
As we celebrate our 20th year, Buckeye Community Bank remains committed to its founding mission of ensuring that local businesses have access to the financial resources and services that allow them to make a meaningful impact on our region's economy and quality of life.
Since June, the Federal Reserve Bank has decreased the Federal Funds rate three times to fuel this economic growth phase. The move at the national level to increase the monetary supply combined with Buckeye's focus on growing local deposits allows us to deploy funds to help area businesses create jobs.
Further, Buckeye continues its strategic growth by expanding access to the banking services our clients need to conduct their businesses. We offer convenient physical and electronic delivery of banking services, including Buckeye Mobile Banking and Buckeye Courier Service that brings Buckeye right to your door.
Buckeye continues to be a strong-performing community bank. During the next year, we are committed to our strategic vision of serving the business community through access to innovative financial solutions that are reliable, convenient and secure. As community partners, we will continue to invest our time and our talents in the communities Buckeye serves.
We are proud to be an integral partner with our clients by making local, commonsense decisions on business financing because we know our clients and communities. Every day the larger banks seem to be more disconnected from the communities where they have branches.
In this issue, we spotlight Bill Piorkowski and his company Elyria Jewelers, who joined Buckeye when he was building a new, permanent location for his growing firm. Piorkowski knows that developing deep, trusted relationships built by listening to customer's needs and delivering exceptional service helps him grow successfully – a similar recipe for our success.
Buckeye is pleased that Deb O'Neill recently joined Buckeye's Board of Directors. Deb, who serves as Vice President and Chief Financial Officer of O'Neill Healthcare, brings a wide range of experience, and in-depth business and entrepreneurial knowledge to the board. Her leadership will add additional diverse and executive perspectives.
We also welcome one of our newest team members, John Brickel, Assistant Vice President and Commercial Lending Officer. John, who has spent much of his career at larger institutions, is enthusiastically embracing the role of a community banker and the vital role that only being part of a community-minded institution can fill.
Recently, we held our second session of Buckeye Talks, a new program that aims to connect our clients with experts who can share valuable knowledge on topics they face. Our fall session featured one of the region's top social media experts discussing how businesses can connect with consumers, who are increasingly turning to social media to connect, get buying advice and vent.
Community-focused banks like Buckeye thrive when our clients and our communities flourish. This is a tremendous responsibility we take seriously, and we look ahead to an ambitious future thanks to the trust you have honored us with during our first 20 years. Thank you.