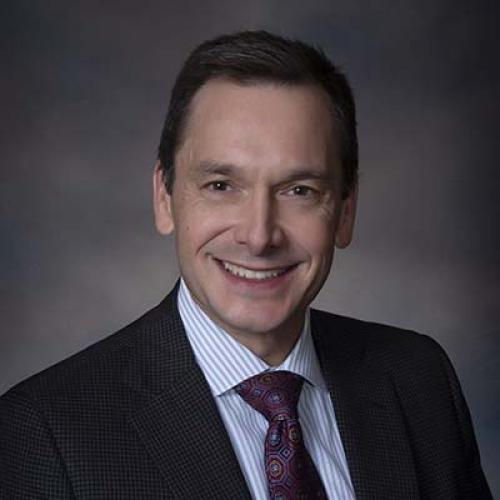 Jul 12, 2021
Every day, Buckeye Community Bank, with its engaged local ownership and strong community focus, plays an essential role in contributing to the area's prosperity. The power of community provides support and we at Buckeye Community Bank are unwavering advocates of local businesses and local efforts that contribute to success. 
While the challenges of the past year continue to fade, we remain steadfast that the region will return to its prior economic growth and development levels. Several factors are aligning to create a period of explosive economic progress.
A variety of stabilizing measures continues to be taken by the Federal Reserve. Keeping the throttle of the economic engine open fueling what economists predict will be growth during the next few years while managing the risk of inflation is paramount. As production levels continue to rise, we hope supply chain challenges that have led to price increases will gradually resolve in the closing quarters of this year.
Buckeye Community Bank remains the only institution committed to keeping the funds deposited here in the community working towards our collective recovery. Clients, deposits and loan activity continue to increase as word spreads of Buckeye's greater flexibility to make sure neighboring businesses and projects have access to the necessary funds in order to succeed.
As a result, Buckeye continues to stand out in the congested marketplace with outstanding delivery to our clients, community and shareholders with consistent performance based on our founding principles of catering to the local business community.
In this issue, we spotlight the tremendous work of Blessing House under the tireless leadership of Sister Mary Berigan. The Buckeye team is proud to partner with Blessing House to create its new facility that increases its ability to provide safe refuge to children when their families face emergencies.
We also announce four new community bankers to the Buckeye team: Stephanie Butler, Taylor Hardwick, Becky Kelling and Christine Sepulveda. These team members each bring a unique skill set to the service we provide our loyal clients and recognize the importance of supporting local businesses. Our team succeeds by being connected to where we live, raising awareness of what is being attempted and accomplished and linking with those that can contribute to each other's success. We believe that people with deep, meaningful relationships in their communities can help us all achieve more than any of us alone.
Change is the only constant in today's world, and those who remain nimble while true to their purpose succeed. Our unique position in the market allows Buckeye to support our community's success. When banking with Buckeye, money is kept local, contributing to the stability and prosperity of the businesses and people around us. No matter the size or growth stage of your business, make sure you choose a partner invested in your success who will be there today AND tomorrow.