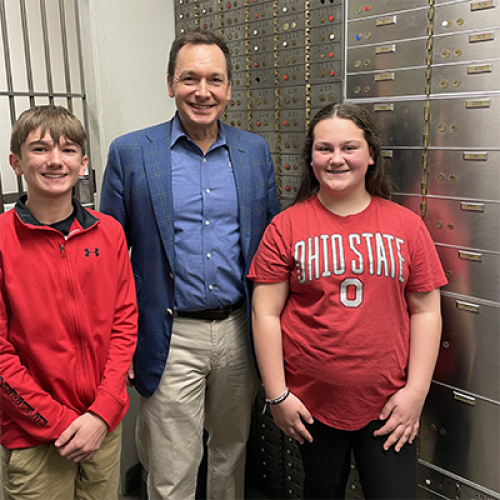 Jul 18, 2022
Two Keystone Local School District students recently visited Buckeye Community Bank to learn what it takes to be a community banker and a partner to local businesses.
As part of the school's job shadowing program, the students gained insight from several Buckeye staff members and learned about the growing need for qualified community bankers. 
The job shadow experience is designed to provide students with valuable opportunities to learn about the education and skills necessary to succeed. They also learned how some of the Buckeye team got their starts.
"We enjoyed meeting Austin and Skylar and introducing them to Buckeye Community Bank and our culture. Buckeye is pleased to partner with the Keystone Local School District to develop the next generation of professionals that will make our communities stronger," said Buckeye President and CEO Ben Norton.