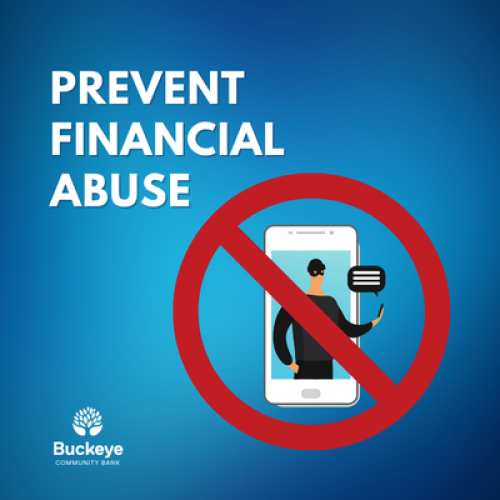 Aug 05, 2022
The number of financial crimes committed against people 65 and older is rising in the United States. Fraudsters are using new techniques to exploit those in the senior stages of their careers or enjoying retirement.   
You can protect yourself by following these tips from the American Bankers Association:
Plan Ahead – make sure your wishes are carried out by talking to your financial institution, an attorney or a trusted financial advisor about your best options
Shred Documents – before you throw away confidential documents, receipts, bank statements and unused credit card offers, use a shredder to destroy them
Safeguard Your Information – do not give any personal information, including your Social Security Number, account number, or other financial information to anyone unless they are trusted, and you initiated contact with them
Do Your Homework – be sure to consult a financial advisor or lawyer before signing any documents you don't fully understand, and before hiring anyone, check their references and credentials
Trust Your Gut – thieves are skilled at convincing you to give up control of your finances, so make sure to trust your instincts because if something doesn't feel right, it probably isn't 
Learn more ways to protect you and your family against financial abuse from the ABA at bit.ly/stopfinabuse. And if you see potential fraud, report it to the Federal Trade Commission at reportfraud.ftc.gov or the Ohio Attorney General at ohioprotects.org.
Check out more tips to protect you and your business at Buckeye's Security Awareness page.