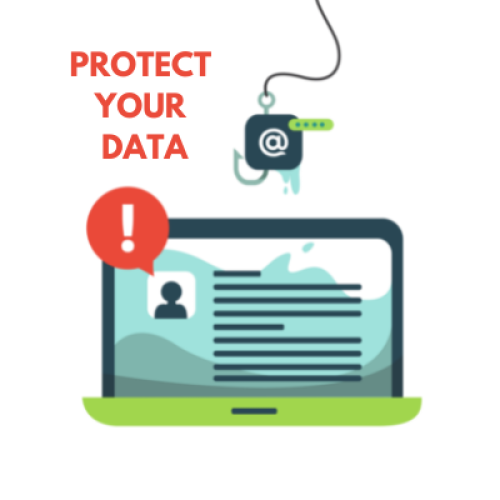 Jun 09, 2022
Phishing is the most common cyber scam and is becoming a more significant threat.  A phishing attempt involves posing as a trusted source, usually via email or text, to trick an individual into revealing sensitive information. Criminals know consumers are likelier to click on a link that looks official.
 
To protect yourself from phishing, you can take the following steps:
Check Before Click – if you receive an unsolicited message, check your accounts through verified websites or phone numbers to make sure that the accounts are intact and there are no unexpected charges
Don't Call Back – never return a call or message from an unknown number, but rather check the real company's website and not a number given in an unexpected message
Never Pay Someone with a Gift Card – if a stranger asks you to pay with an untraceable gift card, it's probably a scam
Refuse Remote Access – scammers may claim to be from a government agency, computer company or online store that needs access to your computer or device, but granting access gives them an open door to all your personal and business information and financial details
Remember no one from Buckeye Community Bank will ever ask you unsolicited to provide information like your Social Security number, bank account numbers, account logins or business tax information. If you have any questions or concerns about a request that you receive, feel free to call us at 440-233-8800.
 
Find more information to protect your business, or to report scam attempts, by visiting the Ohio Attorney General's Office and the Federal Trade Commission.