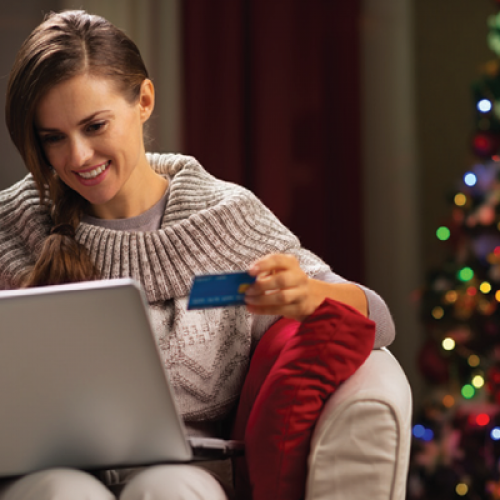 Nov 20, 2020
As the holiday season approaches, online shopping can sometimes be more convenient as the temperatures drop. While we may be filled with holiday cheer when shopping online, there are many with malicious intentions roaming in the digital space. A couple of tips to keep you and your money safe this holiday season include:
Ensure You're Shopping on Real Sites
When buying from online sites, make sure you are actually on the official, secured site and not a fake site mimicking it. Check the web address of the site you are visiting to shop and be wary of sites with weird designs, broken language or irregular addresses.
Check for Updates to Your Browser, Antivirus and Device Software
Before starting to shop – and routinely throughout the year – make sure your sensitive information is protected by updating the operating system and programs you use on your computer, smartphone and tablet. A little time spent updating your device can reap the benefits of new features and improved security.
Keep a Record to Check Your Account
Record what you bought, when and where, or print out receipts, and then compare the purchases to your credit card statements to be confident that both align. Buckeye Community Bank's online account access can help you keep track in real-time to ensure nothing has been charged to your account that is not authorized by you.
Review a Seller's Ratings
If you must purchase a gift from a retailer you have not used before, check first to determine if the seller is legitimate and how they handle customers. Finding out about other buyers' experiences through Google Shopping or the Better Business Bureau's online database provides a reliable report of what you might encounter and retailers you should avoid.
Confirm the Checkout is Secure 
Never, ever enter your credit card information on a page that is unencrypted. Look for "https" in the online checkout address. The extra "s" along with a padlock icon in the address bar shows that you are using an encrypted connection to transmit your credit card information to the seller.
Create Strong Passwords
Often the weakest link is our passwords. A poor one can be easily guessed, so be sure you create secure passwords that are harder to figure out. Avoid common words and change them regularly.