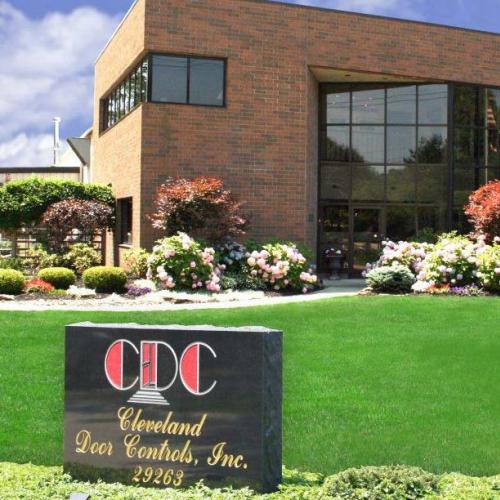 Feb 10, 2021
For Donald Meuser, one of the true advantages any company can gain in a competitive marketplace is how it treats its clients. Competitors might be larger or do more volume, but the fact that Cleveland Door Controls treats everyone — big or small — right is the main ingredient in its success. With the company celebrating more than 60 years in business, the results demonstrate Meuser's strategy has worked well.
"Every day, we focus on being incredibly service-oriented," said Meuser. "We treat every customer like they are the only one. It's a simple concept that has been lost for many. 
"What makes Cleveland Door great is the team we have here," Meuser added. "Everyone steps up and goes the extra mile to keep our customers happy."
Meuser learned the value of treating people right at a young age. As a kid growing up in Pittsburgh, he learned the value of a dollar and hard work as his family operated an auto service station. 
After serving in the U.S. Army during the Vietnam War and moving to the area, Meuser joined Cleveland Door in 1973 as a salesman. Diligent work and making many sacrifices allowed Meuser to purchase the company in 1978. The Veteran-owned Westlake company continues to grow today under his leadership. Its automatic entrance, sliding, revolving and other doors can be found in hundreds of commercial and retail sites, including Cleveland Hopkins International Airport.
By Meuser's side during the past nearly 30 years has been his wife, Debbie, who adds guiding leadership and solid marketing skills. Meuser joined Buckeye Community Bank after learning the bank shared his commitment to customer service.
"We're old fashioned in the belief that service to the client is essential," said Meuser, who mentioned a "long and fantastic" working relationship with both Buckeye CEO Bruce E. Stevens and Senior Vice President and Commercial Lending Officer Susan M. Grachanin. "Buckeye believes this too and it shows by how they listen and really try to understand your business needs and solve your problem, no matter the size of your account."
"A hallmark of Buckeye Community Bank is its relationships with clients," said Stevens. "Buckeye, unlike other institutions, is based here and makes decisions here. We have a greater ability to listen, be personal and professional, and deliver an unmatched level of customer service that helps us serve as a partner to our clients."