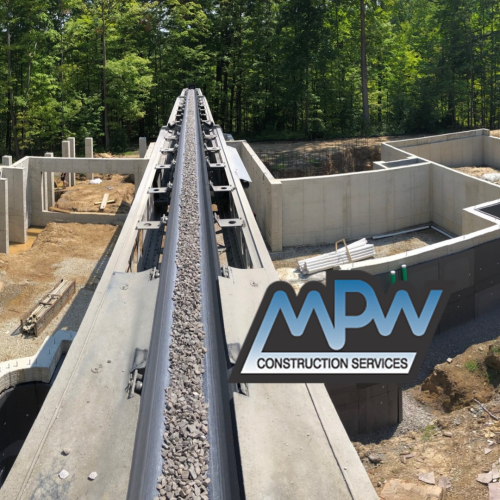 May 11, 2022
Founded on a belief in doing the right thing for clients has allowed MPW Construction Services to become a leader working in Northeast Ohio's residential and commercial building field. It was the focus on listening, collaborating, and seeking to assist their clients in multiple ways — rather than just selling — that MPW President Scott Smith contributes to the growth of his Wellington-based company during more than four decades.
"We have always held the belief that if you help your customers be successful, it will make us successful," said Scott Smith, who with his former partners founded the company in 1976. "The result has been long-term relationships with great customers who call on us again and again. Everyone probably says that you have to have your customer's best interests in mind, but the difference comes when you demonstrate it."
The company, which started with five employees focusing on constructing basements and foundations in Lorain County, has grown to nearly 90 employees aiding residential and commercial customers. Today, MPW's service area reaches from Sandusky to Mentor to Akron and everywhere in between.
MPW Construction Services provides wide-ranging concrete and excavating services to the commercial market, including foundations, floors, parking lots and site development, while continuing to construct hundreds of residential foundations every year. The company has years of experience in townhouse, condominium and apartment development as well.
"During the past 40 years, we probably have done more than 20,000 foundations," Smith said. "We've been really busy the past few years working with custom home builders and growing our commercial business with quality general contractors and owners."
It was long-term relationships that brought MPW to Buckeye Community Bank, according to Smith. After the company's old bank was acquired and some corporate restructuring took place, it appeared to Smith that MPW was no longer important to the new bank.
As MPW had grown, Buckeye too expanded over the years and was now at a point where it was offering more options and competitive services to fit his company, Smith said. Further, Susan Grachanin, whom Smith had worked with for years, had joined Buckeye as its Senior Vice President and Senior Lender Officer.
"We are pleased to count Scott Smith and a fantastic company like MPW Construction Services among Buckeye's clients," Buckeye's Bruce Stevens said. "Talented professionals like Susan Grachanin not only enhance Buckeye with their knowledge of the local market but also understanding the needs of those Buckeye serves. Our team is what makes Buckeye different and continues to grow our value and culture."
Find out more about MPW Construction Services at mpwcs.com.