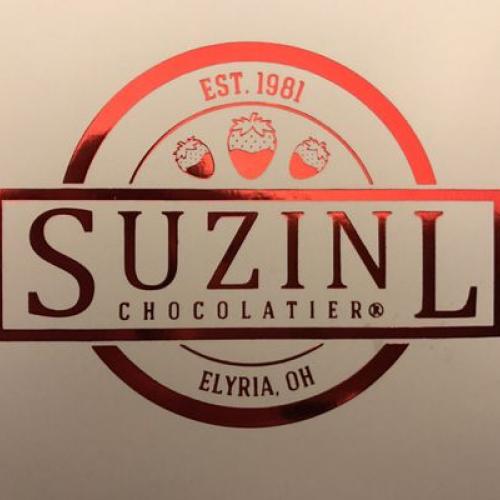 Aug 21, 2020
Located in Elyria, family-owned and operated Suzin L. Chocolatier has been making mouth-watering chocolates since 1981. Their creamy chocolate recipe has remained untouched for over 25 years, creating delightful sweet treats for any occasion.
Garth and Laury Grimes purchased Suzin L. Chocolatier 14 years ago and continue to build customer relationships in addition to producing their signature confections. 
"When customers come into our stores, they are just looking to treat themselves, they come in with a smile and leave with an even bigger one," Garth said. He and Laury take pride in managing their talented, dedicated employees too saying, "Our employees feel like family to me, they definitely feel like family to each other."
For Garth and Laury, the largest hurdle to overcome when becoming business owners was securing the financing.
"Buckeye Community Bank went out on a limb and gave us the loan for the building, the business, and line of credit. Thank you for believing in us," Garth said. 
Buckeye Community Bank was chosen for its local presence as well as their friendly staff and personalized service. Garth added, "My favorite part is that I feel they are truly there to help me."
"I chose Buckeye because they helped me when no one else would. They have a customer for life", Garth said. Today, Garth and Laury frequently use the courier service; enjoying the convenient service Buckeye Community Bank offers small businesses like Suzin L. Chocolatier.
"Garth and Laury Grimes, and their dedicated team, are artists with a real passion and dedication to their craft and community," said Buckeye Community Bank President Ben P. Norton. "We value being partners with great businesses like Suzin L. Chocolatier that add to our community's growth and vibrancy."
For more about Suzin L. Chocolatier, with retail locations in Elyria and Amherst, please visit www.suzinl.com.