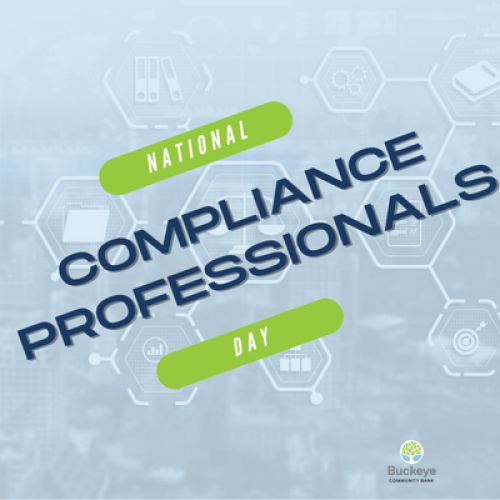 Sep 26, 2023
Happy National Compliance Officer Day!
Today, we tip our hats to our organizations' guardians of ethical and legal integrity. In a world where rules and regulations constantly evolve, these professionals are the backbone of our commitment to doing business right.
At Buckeye Community Bank, we thank Rita Piatt, who navigates complex compliance landscapes with confidence and integrity.
Let's celebrate their unwavering dedication to transparency, ethics and compliance.