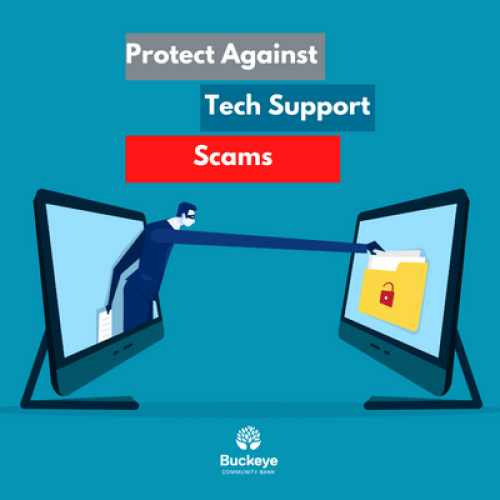 Jul 12, 2022
If your computer or device is acting up, it is still a target for scammers trying to steal your business and personal information.
While scammers take advantage of reasonable concerns about viruses, their goal is not to protect your computer. Instead, they try to sell you useless services or install malware that gives them access to everything on your computer.
You can protect yourself and your team from tech support scams with the following tip:
Never Give Unknown People Access – scammers often call or send a message saying your device has a problem, then ask for access to fix it
Beware of Pop-ups and Messages – cybercriminals use on-screen warnings, emails and pop-up messages to trick you into clicking on harmful links or calling a phone number that gives them access to your data
Update Antivirus Software Regularly – by updating your software regularly, you can combat new viruses and exploits targeting your device
Use Legitimate Tech Companies – when you need to repair your device or have it checked, contact your device's manufacturer or a reputable local support option who can assist you in resolving any issues
Act quickly if you suspect you have been a victim of fraud. Contact your bank or credit card company to block any unauthorized transactions. Any possible scams can be reported to the Federal Trade Commission through reportfraud.ftc.gov or the Ohio Attorney General at 800-282-0515 or ohioprotects.org.