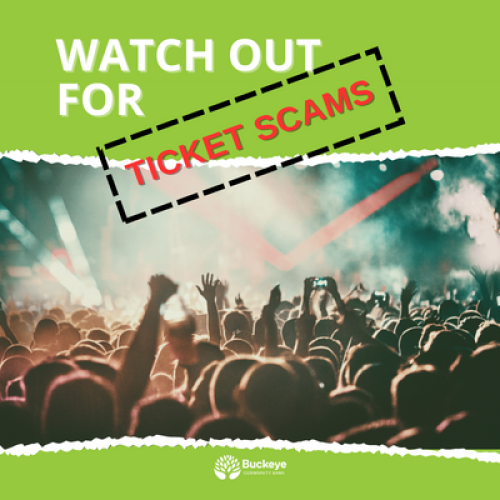 Aug 25, 2023
There are some great concerts still to see this year. Whether you're looking for indie rock, electrifying pop, or soulful R&B, there's a concert for you. It's also an excellent time to avoid being scammed by fake tickets.
You can avoid losing money or missing out on the show by following some simple tips:
Buy Direct: Purchase tickets from official sources, such as the venue's box office, authorized ticket sellers or the artist's official site.
 
Do Your Research: Make sure you buy from a reputable reseller. Check for reviews and ratings from other customers.
 
Use Secure Websites: When buying from a website, ensure the address starts with 'https' and has an encryption padlock icon next to the address.
 
Trust Your Gut & Be Skeptical: Unbelievably low prices are often used by scammers to lure victims.
 
Use Trusted Payment Methods: Scammers ask for payment through wire transfers, cryptocurrencies, or pre-loaded gift cards. Protect yourself by using a credit card.
 
Verify the Tickets: Many platforms offer ticket verification services, ensuring your ticket is genuine.
 
Beware of Social Scams: Scammers are increasingly impersonating artists and promoters on social media. Verify accounts and offers at all times.
 
Make Sure Seats Exist: Before buying tickets, verify that the seat and section for the tickets actually exist by checking the venue's seating map.
Stay smart and stay safe to enjoy the magic of live music. To help protect other fans, please report any possible scams to the Ohio Attorney General's Office at ohioprotects.org.
Visit Buckeye Community Bank at buckeyebank.com/buckeye-security-awareness for more ways to protect yourself and your business.