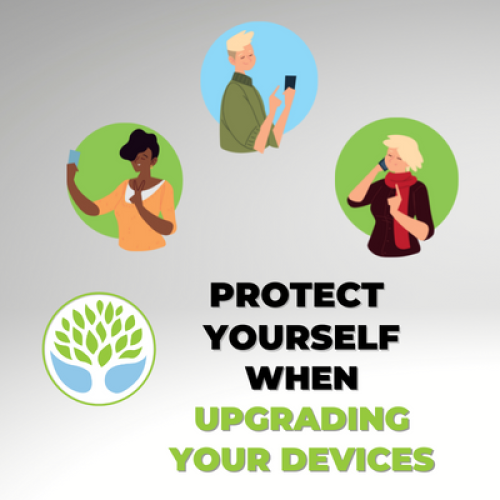 Nov 04, 2022
t's the season for getting or gifting the latest smartphones or devices. Before you trade in, sell, give away or recycle your current device, the Federal Trade Commission offers tips to protect your personal information, including:
Backing Up Your Phone or Device - backup your phone or tablet before moving it to a new device so that you have a saved copy of your information.
Removing SIM and Memory Cards - the SIM card securely stores subscriber identity and other essential information, so it is necessary to move to your new device or destroy it. And remember to remove your memory card, if your old phone has one.
Erasing All Information - completely wipe all data on your old device before you move to a new one, including deleting contacts, text messages, photos, videos and browsing history.
Check out more specific steps to prepare for your new devices at the Apple (support.apple.com) and Android (support.google.com) sites.
You can find more tips on protecting your business and yourself at the Buckeye Security Awareness page here.